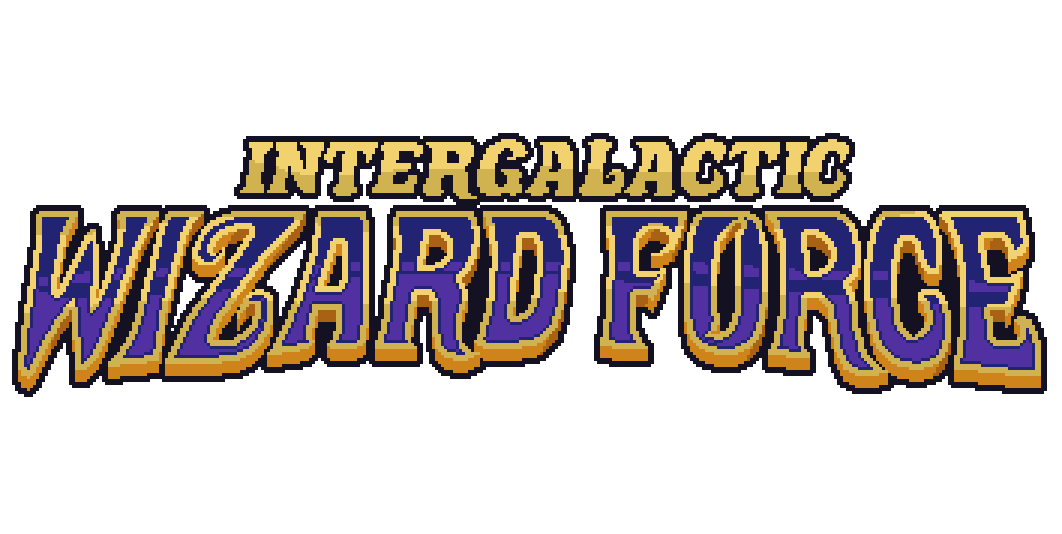 Intergalactic Wizard Force
A downloadable game for Windows, macOS, and Linux
Join Prince Xandar, hero of the cosmos and Maldrek, the galactic wizard on an adventure through time (forwards) and space (forwards, but also sideways and diagonally).

Swap between wizards to cast their own spells, such as Charm Humanoid, Mesmer, and Hyperdrive.
Fly between 18 quintillion* planets
Meet a bizarre cast of space aliens and wizard all over them.
Enjoy "Space Chicken" responsibly.
*Early estimates may be exaggerated, but at there's at least 2.
INSTRUCTIONS
If you're stuck, use your spells! Or chat to your wizard pal!
Click ground to walk, and objects/characters to interact.
Move your mouse to the top of screen to open your inventory, and later to change characters
Equip items by clicking them.
Use an equipped item by clicking it on an object or character.
Right Click, or Click empty space to unequip the current item.
CREDITS
MADE USING POWERQUEST
A 2d adventure game tool for Unity made by Dave
https://powerhoof.itch.io/powerquest
The source code is available, just note that you'll need to grab Unity 2018.4 to use it.

Download
Click download now to get access to the following files:
intergalactic-wizard-force-windows.zip
43 MB
intergalactic-wizard-force-osx.zip
43 MB
intergalactic-wizard-force-linux.zip
57 MB