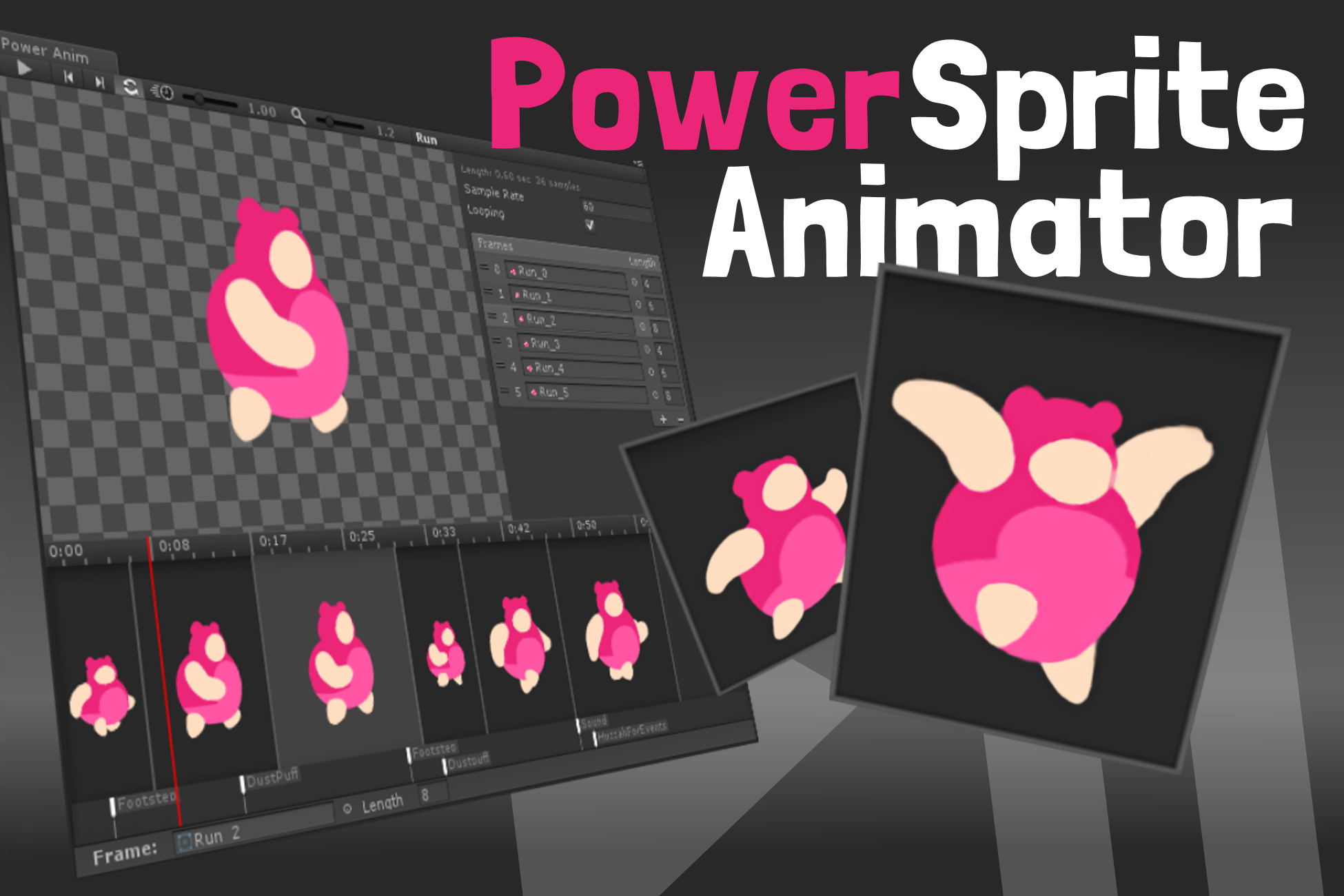 PowerSprite Animator
A cracking fine tool for editing sprite animations!
The premier 2d animation toolkit for Unity (over fifty 5 star reviews) is now on itch as pay-what-you-want! I want no one to have to deal with the pain of unity's built in animator for frame-by-frame animations again!
PowerSprite Animator works with Unity's existing sprite system- it won't mess with your existing work-flow, just make it super nice to preview and edit your sprite animations!

Unity Forum Thread | 20 Second Overview Gif | Unity Asset Page
Features:
- Quick and easy sprite animation editor
- No more adding objects to a scene just to edit an animation!
- Easily insert and delete frames, and tweak their order and duration.
- A lovely event timeline that makes animation events FUN.
- Add nodes/attachment points with ease!
- Supports both Unity Sprites and UI Images.
- If you want, play animations from scripts, bypassing unity's animation state thingy altogether. Just like Nonna used to do!
Check out our other tools and games.

Download
Click download now to get access to the following files:
PowerSpriteAnim.unitypackage
1 MB